Got this text the other day from SPF Mastermind member Anthony D'Astice who runs Hustle Strength and Performance in Chicago.
On my first call with Anthony we talked about pricing. 

We made a few discoveries on the call about how his structure was set up and made a few tweaks.

The result?

A 34% increase in his revenue.

The right pricing structure is the most important factor in making the amount of money you deserve.

Most people put little thought into this. 

I know what you're thinking right now.

How can I raise my prices on my members…we're in the middle of a pandemic!

The answer is you don't.

You just need to offer higher priced things and earn more money from fewer people.

This entire concept is outlined in chapter 1 of my new book.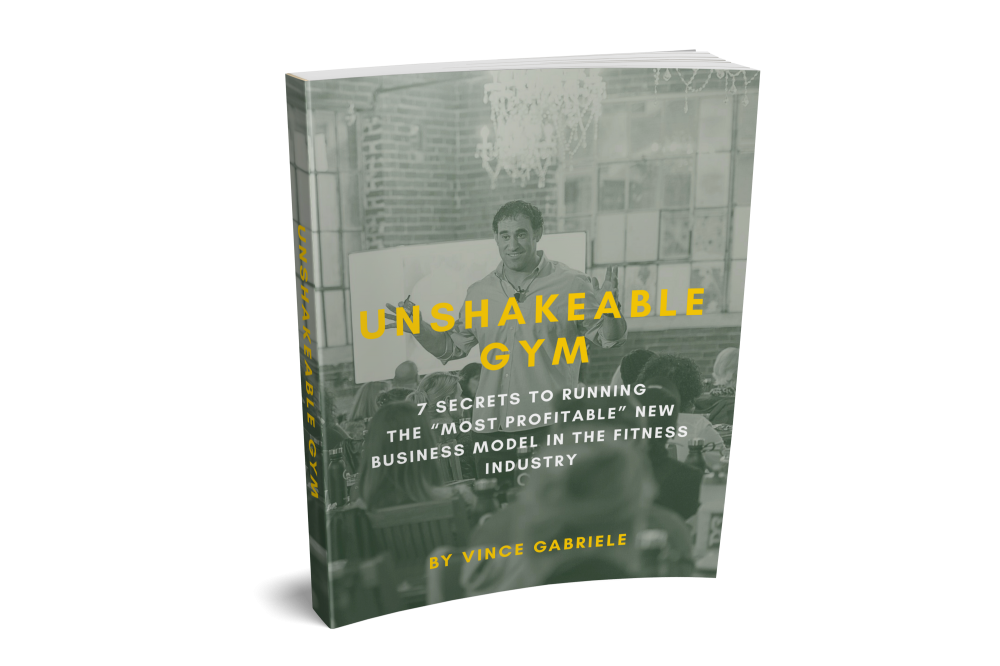 You can get access to the book for $1 here.

Vince Gabriele

PLUS…Whenever you're ready here are 5 ways to work with me…

1. Get 60 Days of Business Coaching for $1
Test Drive my new "affordable" coaching program that will help you navigate this current pandemic and become the master of your marketing so you can be in complete control of your business destiny.

To get Access to this program click here.

2. Get A Free Website Audit
My resident Tech Nerd will hop on a call with you and check out your website and give you some serious tips to make that puppy finally start to bring you new clients!

You can book a call with my tech nerd here.

3. Subscribe to Second Ranked Fitness Business Podcast in the World
Get Access to well over 100 free opportunities to get business coaching from me and my very smart friends. Click Here to Listen.

4. Get Access to My 101 Ways to Get New Clients Without Spending Money
Click here to get it

5. Become My Next Private Coaching Client
Want to work directly with me 1-1?
Whether you want to become a better leader, systemize your business or simply get out of the day to day, I'll help you get there…fast. I take very few clients for this program and have 2 open spots for 2020.
To get more info reply to this message and put "1-1" in the subject line…